Halloween is not just a day to celebrate. It's a day that teaches younger kids to barter through candies. However, it's a challenging period to be a pumpkin. Humans and even zoo animals get along with pumpkin-destroying fun during the spooky season.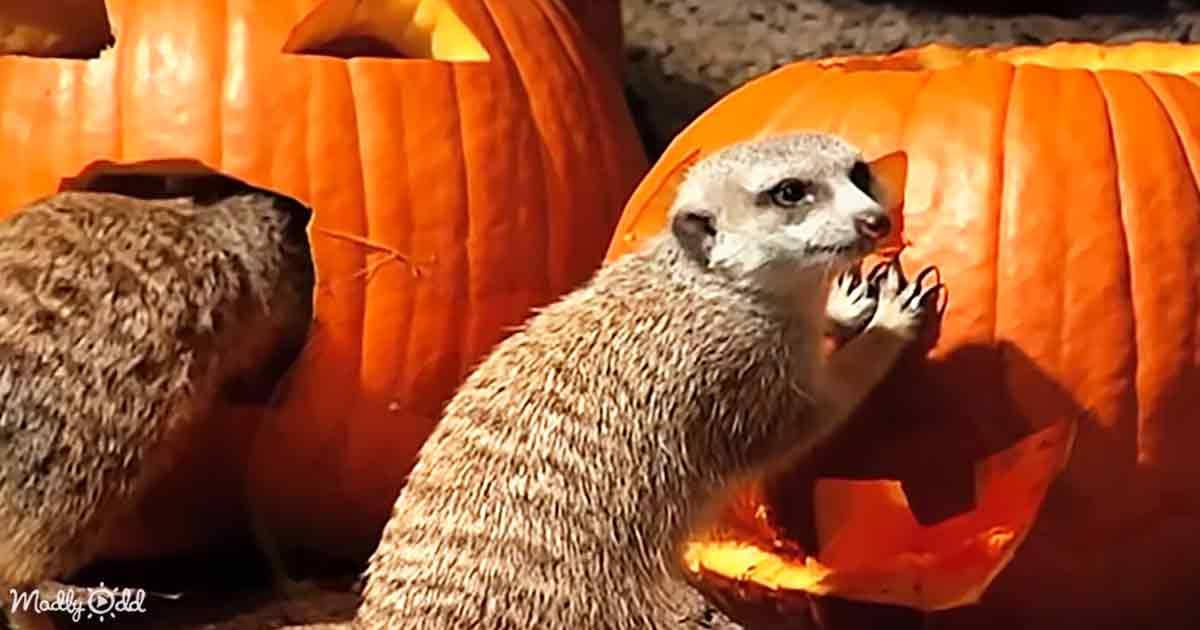 Brookfield Zoo is known for its annual Halloween "Boo at the zoo" celebration. Human teenagers are not the only ones who like to smash pumpkins. Even the animals like to get a kick out of it.
The Brookfield Zoo recently shared a snippet of zoo animals feasting on pumpkins. They decided to feed pumpkins not just to celebrate the spooky season but because pumpkins stimulate their physical and mental abilities. The reason was that these items are not something wild animals usually see at zoos.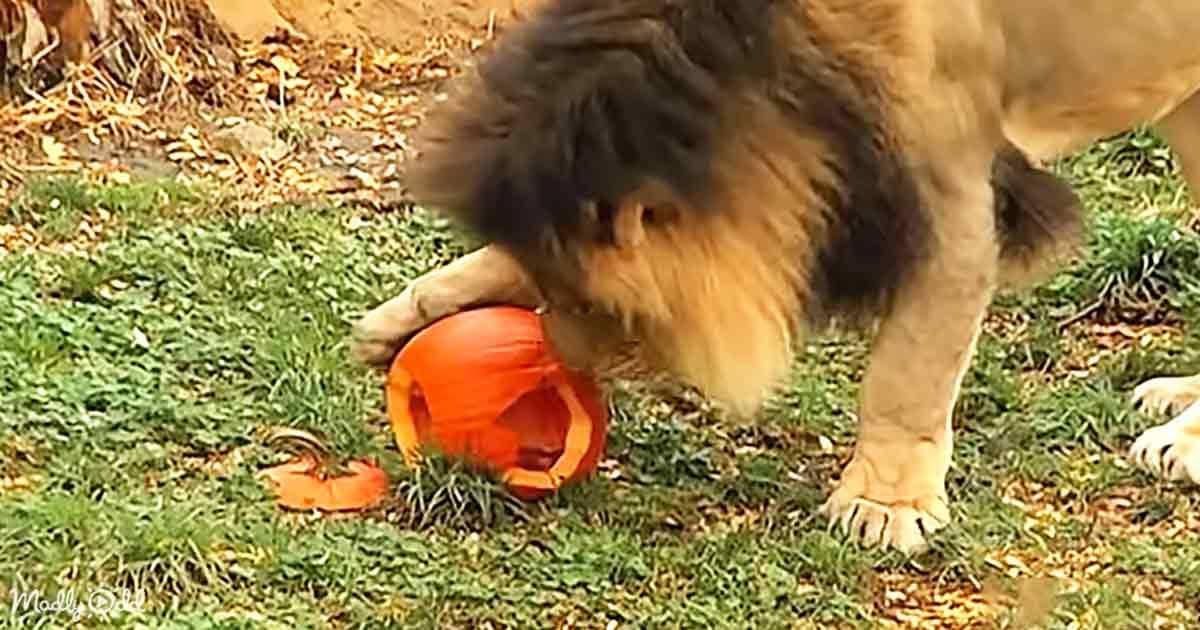 The King of the Jungle, The African Lion, was the first animal to get the delicious treat. He was followed by sloth bears, red river hogs, pygmy hippos, and rhinos. Instead, they were found relishing the carved pumpkin filled with goodies such as grain, mealworms, meat, raisins, and grapes.
All the animals enjoyed the feast and looked adorable as they smashed or cracked their snack. However, the cutest were meerkats, who played inside the pumpkins while they ate the treat.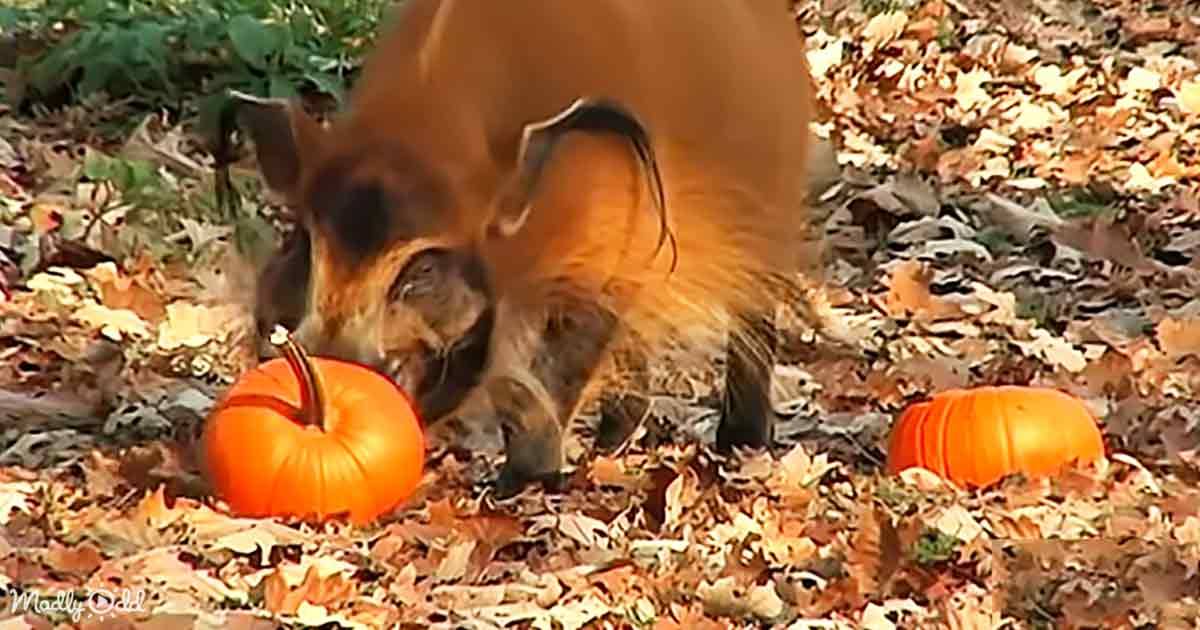 The funny red river hog picked up the unique pumpkin and ran with it, making the onlookers laugh. However, the pygmy hippo seemed lost while eating the fruit, and the rhino literally had the pumpkin caught in his horn for a moment before he could relish it.
This practice of treating animals with pumpkins was an enrichment for the creatures. Also, it helped the local pumpkin sellers sell their unsold fruit for the zoo animals to enjoy. The cuties at the zoo chomping away at the pumpkins delighted those visiting the zoo.